Zawartość folderu "The.Elder.Scrolls.V.Skyrim.Legendary.Edition.PL-PROPHET"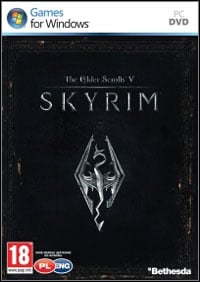 RELEASE: The.Elder.Scrolls.V.Skyrim.Legendary.Edition.PL-PROPHET
WERSJA GRY: ANGIELSKA / POLSKA (NAPISY)
ROK: 2013
GATUNEK: RPG Akcji, FPP, TPP, Fantasy
WYMAGANIA SPRZĘTOWE:
PROCESOR: Core i5 2.6 GHz
PAMIĘĆ RAM: 2 GB RAM (4 GB RAM - Vista/7)
GRAFIKA: 896 MB (GeForce GTX 260 lub lepsza)
SYSTEM: Windows XP/Vista/7
DATA PREMIERY:
POLSKA: 11 listopada 2011
ŚWIAT: 11 listopada 2011
ZAWARTOŚĆ UPLOADU:
ppt-tsle.iso
prophet.nfo
OPIS:
The Elder Scrolls V: Skyrim to kolejna część serii cRPG autorstwa zespołu Bethesda Softworks. Ponownie odwiedzamy w niej kontynent Tamriel, a fabuła tym razem obraca się wokół powrotu do tej krainy pradawnej rasy smoków.
Akcja toczy się 200 lat po wydarzeniach opowiedzianych w grze Oblivion. Gracze wcielają się w jednego z ostatnich bohaterów parających się profesją dovahkiina, czyli łowcy smoków. Do niedawna wydawało się, że potężne monstra są już tylko wspomnieniem, ale pewnego dnia pokryte łuskami bestie znów zaczynają pojawiać się na niebie, a przepowiednia zwiastuje nadejście Alduina, boga zniszczenia, który przyjmuje postać smoka. Walcząc z tymi groźnymi potworami przejmujemy ich dusze oraz zdolności, czyli tak zwane Krzyki. Za ich pomocą możemy spowolnić czas, odepchnąć przeciwników niewidzialną energią, a nawet wezwać na pomoc sprzymierzonego smoka. Wiele tego typu umiejętności otrzymujemy po odnalezieniu pradawnych słów, ukrytych w nordyckich podziemiach.
Zabawę zaczynamy od stworzenia naszego wirtualnego alter-ego. Do wyboru jest dziesięć różnorodnych ras, brak natomiast podziału na klasy. Wraz z postępami w zabawie nasza postać staje się coraz potężniejsza. Po przejściu na kolejny poziom można samodzielnie zwiększyć jedną z trzech podstawowych cech: magię, wytrzymałość i zdrowie. Autorzy gry zupełnie przebudowali system umiejętności – zostały one podzielone na czytelne grupy, np. bronie jednoręczne, czy dwuręczne. Każda z takich kategorii zawiera konkretne zdolności i ataki. Zmiany zaszły także w systemie magii – zaklęcia ze szkoły Mistycyzmu zostały przeniesione do innych grup.
W Skyrim pojawia się nowy system walki, który jest bardziej dynamiczny i jednocześnie wymaga myślenia taktycznego. Każdej z dłoni bohatera można teraz przypisać broń, tarczę lub zaklęcie. W ten sposób tworzymy wiele kombinacji, łącząc np. czar ofensywny w jednej ręce z mieczem w drugiej. Bezpośrednie starcia polegają już nie tylko na bezmyślnym wciskaniu klawiszy, ale odpowiednim manewrowaniu bohaterem, unikaniu lub parowaniu ciosów i powalaniu przeciwników. Herosi mogą z łatwością stracić równowagę i wystawić się na niebezpieczne uderzenia wrogów, którzy teraz są znacznie bardziej żywotni i groźni. Postać gracza potrafi też wyprowadzać efektowne ciosy wykańczające.
Kolejna odsłona The Elder Scrolls jeszcze raz próbuje stworzyć wrażenie, że przemierzamy prawdziwy świat, zaludniony przez żywych mieszkańców. Decyzje gracza mają teraz poważniejsze konsekwencje, związane z ciekawszym zachowaniem innych postaci. Kiedy przykładowo wyrzucimy sztylet na środku miasta, to być może ktoś nam go odniesie lub wręcz przeciwnie - ukradnie. Zmianom uległy także dialogi, które stały się znacznie bardziej naturalne. Gdy znudzi nam się ratowanie świata możemy odpocząć przy bardziej przyziemnych czynnościach. The Elder Scrolls V: Skyrim pozwala zbierać plony z ziemi, wykuwać bronie w kuźni, gotować, wydobywać surowce w kopalniach, a nawet produkować pancerze.
The Elder Scrolls V: Skyrim oferuje możliwość zwiedzania olbrzymiego wirtualnego świata, w którym znajdziemy m.in. pięć dużych miast i setki podziemi. W celu ułatwienia poruszania się po tak dużym terenie autorzy wprowadzili opcję szybkiej podróży pomiędzy lokacjami. Ponownie zastosowano system automatycznego dostosowania siły przeciwników do umiejętności naszego śmiałka, choć jednocześnie upewniono się, że nie będzie on tak inwazyjny jak w Oblivionie. Usprawniony silnik gry dobiera zadania pod kątem naszych dotychczasowych dokonań i siły postaci. Przykładowo, gdy kobieta prosi nas o odnalezienie porwanej córki system sprawdza, które podziemia już odwiedziliśmy, a następnie umieszcza dziewczynkę tam, gdzie dotąd nie zawitaliśmy, jednocześnie dodając takich przeciwników, by stanowili oni wyzwanie dla naszego bohatera.
WERSJA GRY LEGENDARY EDITION ZAWIERA WBUDOWANE:
- THE ELDER SCROLLS V SKYRIM [ DUBBING PL I NAPISY PL ]
- DAWNGUARD DLC [ DUBBING PL I NAPISY PL ]
- HEARTHFIRE DLC [ NAPISY PL ]
- DRAGONBORN [ DUBBING PL I NAPISY PL ]
- HIGHT RESOLUTION TEXTURE PACK
ZDJĘCIA:
The.Elder.Scrolls.V.Skyrim.Legendary.Edition.PL-PROPHET.part01.rar
1,023.00 MB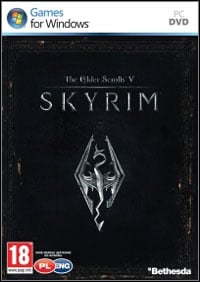 WERSJA GRY: ANGIELSKA / POLSKA (NAPISY)
WERSJA GRY LEGENDARY EDITION ZAWIERA WBUDOWANE:
- THE ELDER SCROLLS V SKYRIM [ DUBBING PL I NAPISY PL ]
- DAWNGUARD DLC [ DUBBING PL I NAPISY PL ]
- HEARTHFIRE DLC [ NAPISY PL ]
- DRAGONBORN [ DUBBING PL I NAPISY PL ]
- HIGHT RESOLUTION TEXTURE PACK
Więcej >
The.Elder.Scrolls.V.Skyrim.Legendary.Edition.PL-PROPHET.part02.rar
1,023.00 MB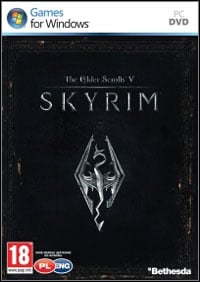 WERSJA GRY: ANGIELSKA / POLSKA (NAPISY)
WERSJA GRY LEGENDARY EDITION ZAWIERA WBUDOWANE:
- THE ELDER SCROLLS V SKYRIM [ DUBBING PL I NAPISY PL ]
- DAWNGUARD DLC [ DUBBING PL I NAPISY PL ]
- HEARTHFIRE DLC [ NAPISY PL ]
- DRAGONBORN [ DUBBING PL I NAPISY PL ]
- HIGHT RESOLUTION TEXTURE PACK
Więcej >
The.Elder.Scrolls.V.Skyrim.Legendary.Edition.PL-PROPHET.part03.rar
1,023.00 MB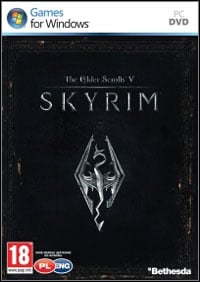 WERSJA GRY: ANGIELSKA / POLSKA (NAPISY)
WERSJA GRY LEGENDARY EDITION ZAWIERA WBUDOWANE:
- THE ELDER SCROLLS V SKYRIM [ DUBBING PL I NAPISY PL ]
- DAWNGUARD DLC [ DUBBING PL I NAPISY PL ]
- HEARTHFIRE DLC [ NAPISY PL ]
- DRAGONBORN [ DUBBING PL I NAPISY PL ]
- HIGHT RESOLUTION TEXTURE PACK
Więcej >
The.Elder.Scrolls.V.Skyrim.Legendary.Edition.PL-PROPHET.part04.rar
1,023.00 MB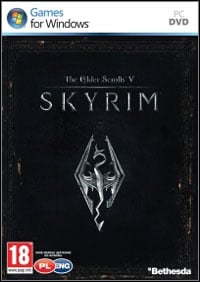 WERSJA GRY: ANGIELSKA / POLSKA (NAPISY)
WERSJA GRY LEGENDARY EDITION ZAWIERA WBUDOWANE:
- THE ELDER SCROLLS V SKYRIM [ DUBBING PL I NAPISY PL ]
- DAWNGUARD DLC [ DUBBING PL I NAPISY PL ]
- HEARTHFIRE DLC [ NAPISY PL ]
- DRAGONBORN [ DUBBING PL I NAPISY PL ]
- HIGHT RESOLUTION TEXTURE PACK
Więcej >
The.Elder.Scrolls.V.Skyrim.Legendary.Edition.PL-PROPHET.part05.rar
1,023.00 MB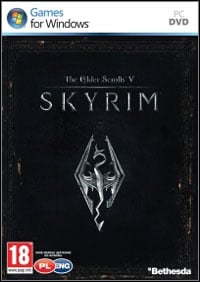 WERSJA GRY: ANGIELSKA / POLSKA (NAPISY)
WERSJA GRY LEGENDARY EDITION ZAWIERA WBUDOWANE:
- THE ELDER SCROLLS V SKYRIM [ DUBBING PL I NAPISY PL ]
- DAWNGUARD DLC [ DUBBING PL I NAPISY PL ]
- HEARTHFIRE DLC [ NAPISY PL ]
- DRAGONBORN [ DUBBING PL I NAPISY PL ]
- HIGHT RESOLUTION TEXTURE PACK
Więcej >
The.Elder.Scrolls.V.Skyrim.Legendary.Edition.PL-PROPHET.part06.rar
1,023.00 MB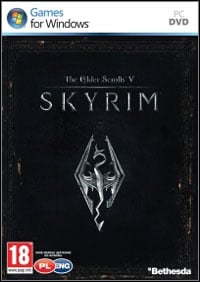 WERSJA GRY: ANGIELSKA / POLSKA (NAPISY)
WERSJA GRY LEGENDARY EDITION ZAWIERA WBUDOWANE:
- THE ELDER SCROLLS V SKYRIM [ DUBBING PL I NAPISY PL ]
- DAWNGUARD DLC [ DUBBING PL I NAPISY PL ]
- HEARTHFIRE DLC [ NAPISY PL ]
- DRAGONBORN [ DUBBING PL I NAPISY PL ]
- HIGHT RESOLUTION TEXTURE PACK
Więcej >
The.Elder.Scrolls.V.Skyrim.Legendary.Edition.PL-PROPHET.part07.rar
1,023.00 MB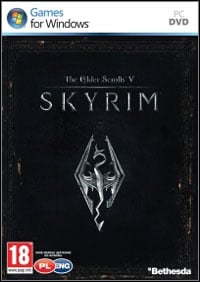 WERSJA GRY: ANGIELSKA / POLSKA (NAPISY)
WERSJA GRY LEGENDARY EDITION ZAWIERA WBUDOWANE:
- THE ELDER SCROLLS V SKYRIM [ DUBBING PL I NAPISY PL ]
- DAWNGUARD DLC [ DUBBING PL I NAPISY PL ]
- HEARTHFIRE DLC [ NAPISY PL ]
- DRAGONBORN [ DUBBING PL I NAPISY PL ]
- HIGHT RESOLUTION TEXTURE PACK
Więcej >
The.Elder.Scrolls.V.Skyrim.Legendary.Edition.PL-PROPHET.part08.rar
1,023.00 MB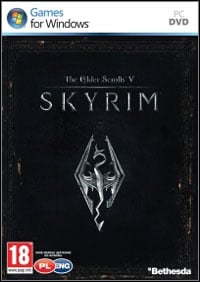 WERSJA GRY: ANGIELSKA / POLSKA (NAPISY)
WERSJA GRY LEGENDARY EDITION ZAWIERA WBUDOWANE:
- THE ELDER SCROLLS V SKYRIM [ DUBBING PL I NAPISY PL ]
- DAWNGUARD DLC [ DUBBING PL I NAPISY PL ]
- HEARTHFIRE DLC [ NAPISY PL ]
- DRAGONBORN [ DUBBING PL I NAPISY PL ]
- HIGHT RESOLUTION TEXTURE PACK
Więcej >
The.Elder.Scrolls.V.Skyrim.Legendary.Edition.PL-PROPHET.part09.rar
1,023.00 MB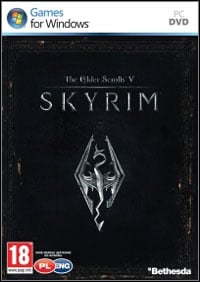 WERSJA GRY: ANGIELSKA / POLSKA (NAPISY)
WERSJA GRY LEGENDARY EDITION ZAWIERA WBUDOWANE:
- THE ELDER SCROLLS V SKYRIM [ DUBBING PL I NAPISY PL ]
- DAWNGUARD DLC [ DUBBING PL I NAPISY PL ]
- HEARTHFIRE DLC [ NAPISY PL ]
- DRAGONBORN [ DUBBING PL I NAPISY PL ]
- HIGHT RESOLUTION TEXTURE PACK
Więcej >
The.Elder.Scrolls.V.Skyrim.Legendary.Edition.PL-PROPHET.part10.rar
1,023.00 MB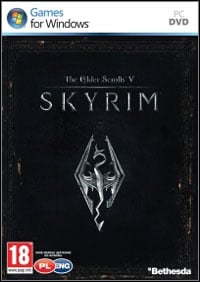 WERSJA GRY: ANGIELSKA / POLSKA (NAPISY)
WERSJA GRY LEGENDARY EDITION ZAWIERA WBUDOWANE:
- THE ELDER SCROLLS V SKYRIM [ DUBBING PL I NAPISY PL ]
- DAWNGUARD DLC [ DUBBING PL I NAPISY PL ]
- HEARTHFIRE DLC [ NAPISY PL ]
- DRAGONBORN [ DUBBING PL I NAPISY PL ]
- HIGHT RESOLUTION TEXTURE PACK
Więcej >
The.Elder.Scrolls.V.Skyrim.Legendary.Edition.PL-PROPHET.part11.rar
1,023.00 MB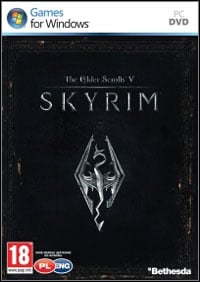 WERSJA GRY: ANGIELSKA / POLSKA (NAPISY)
WERSJA GRY LEGENDARY EDITION ZAWIERA WBUDOWANE:
- THE ELDER SCROLLS V SKYRIM [ DUBBING PL I NAPISY PL ]
- DAWNGUARD DLC [ DUBBING PL I NAPISY PL ]
- HEARTHFIRE DLC [ NAPISY PL ]
- DRAGONBORN [ DUBBING PL I NAPISY PL ]
- HIGHT RESOLUTION TEXTURE PACK
Więcej >
The.Elder.Scrolls.V.Skyrim.Legendary.Edition.PL-PROPHET.part12.rar
1,023.00 MB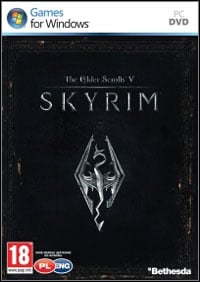 WERSJA GRY: ANGIELSKA / POLSKA (NAPISY)
WERSJA GRY LEGENDARY EDITION ZAWIERA WBUDOWANE:
- THE ELDER SCROLLS V SKYRIM [ DUBBING PL I NAPISY PL ]
- DAWNGUARD DLC [ DUBBING PL I NAPISY PL ]
- HEARTHFIRE DLC [ NAPISY PL ]
- DRAGONBORN [ DUBBING PL I NAPISY PL ]
- HIGHT RESOLUTION TEXTURE PACK
Więcej >
The.Elder.Scrolls.V.Skyrim.Legendary.Edition.PL-PROPHET.part13.rar
949.38 MB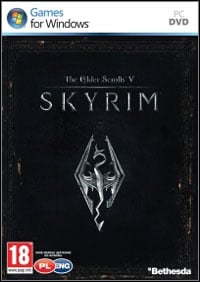 WERSJA GRY: ANGIELSKA / POLSKA (NAPISY)
WERSJA GRY LEGENDARY EDITION ZAWIERA WBUDOWANE:
- THE ELDER SCROLLS V SKYRIM [ DUBBING PL I NAPISY PL ]
- DAWNGUARD DLC [ DUBBING PL I NAPISY PL ]
- HEARTHFIRE DLC [ NAPISY PL ]
- DRAGONBORN [ DUBBING PL I NAPISY PL ]
- HIGHT RESOLUTION TEXTURE PACK
Więcej >