Zawartość folderu "Splinter.Cell.Blacklist-RELOADED"

RELEASE: Splinter.Cell.Blacklist-RELOADED
WERSJA GRY: ANGIELSKA / POLSKA (NAPISY)
ROK: 2013
GATUNEK: Akcja, TPP, skradanki, współczesne konflikty
WYMAGANIA SPRZĘTOWE:
PROCESOR: Core 2 Duo 2.6 GHz
PAMIĘĆ RAM: 2 GB RAM (4 GB dla Vista/7)
GRAFIKA: 512 MB (GeForce 8800 lub lepsza)
SYSTEM: Windows XP(SP3)/Vista(SP2)/7(SP1)/8
DATA PREMIERY:
POLSKA: 22 sierpnia 2013
ŚWIAT: 20 sierpnia 2013
ZAWARTOŚĆ UPLOADU:
reloaded.nfo
rld-scblack.iso
OPIS:
Tom Clancy's Splinter Cell: Blacklist jest szóstą, pełnoprawną odsłoną popularnego cyklu gier akcji z Samem Fisherem w roli głównej. Za produkcję odpowiada kierowane przez Jade Raymond studio Ubisoft Toronto, wsparte przez zespoły deweloperskie Ubisoft Montreal oraz Ubisoft Shanghai.
Fabuła gry przedstawia zmagania z fikcyjnym ugrupowaniem terrorystycznym określającym siebie mianem Inżynierów. Terroryści tworzą tytułową Czarną Listę, rozpoczynając od ataku na amerykańską bazę lotniczą Andersen i strasząc kolejnymi akcjami jeśli Stany Zjednoczone nie wycofają swoich żołnierzy z innych rejonów świata. W obliczu zagrożenia z rozkazu pani prezydent utworzona zostaje tajna komórka o nazwie Czwarty Eszelon, w skład której wchodzi między innymi Sam Fisher. Zadaniem Czwartego Eszelonu jest poznanie planów terrorystów, ustalenie kto finansuje ich działalność oraz powstrzymanie na czas planowanych przez nich kolejnych ataków.
Główny bohater, ponownie ubrany w charakterystyczny kombinezon taktyczny oraz gogle, uczestniczy w serii niebezpiecznych misji. Fisher w poszukiwaniu Inżynierów i informacji na temat ich kolejnych posunięć podróżuje po całym świecie, wykonując zadania nie tylko na terytorium Stanów Zjednoczonych, ale też między innymi w Iraku, Indonezji czy Paragwaju. Poszczególne etapy różnią się między sobą nie tylko miejscem akcji, ale także rodzajami wykonywanych czynności. Fisher oprócz typowej infiltracji placówek okupowanych przez siły wroga musi też niejednokrotnie zajmować się między innymi ratowaniem zakładników, podsłuchiwaniem rozmów, porywaniem ważnych dla fabuły postaci czy wykradaniem ważnych danych wywiadowczych.
Tom Clancy's Splinter Cell: Blacklist oferuje możliwość prowadzenia rozgrywki w oparciu o trzy główne style - Ducha (całkowite unikanie konfrontacji), Pantery (ciche zabijanie wrogów) i Szturmowca (staczanie bezpośrednich walk z siłami wroga). Po zakończeniu każdej misji gracz jest rozliczany w oparciu o wspomniane style, otrzymując punkty w każdej z trzech kategorii. W Blacklist nie zabrakło rozwiązań znanych z poprzedniej części serii, między innymi możliwości wykonywania automatycznych egzekucji na zaznaczonych wrogach. Nowością jest za to najwyższy poziom trudności Perfekcjonista, na którym przeciwnicy są bardzo wyczuleni, a gracz musi liczyć się z szeregiem dodatkowych utrudnień (np. z brakiem możliwości korzystania ze skrzyń z zapasami).
Fisher do ogłuszania lub zabijania wrogów wykorzystuje bogaty arsenał broni oraz specjalistycznego ekwipunku, wśród którego nie zabrakło między innymi kuszy, dronów zwiadowczych, gogli sonarowych czy przeróżnych odmian granatów (np. EMP czy usypiających). Wiele z tych elementów wyposażenia jest początkowo niedostępnych i odblokowuje się je poprzez wydawanie zgromadzonych pieniędzy. Fundusze pozyskuje się przede wszystkim za zaliczanie misji, choć można je też otrzymać między innymi za wykonywanie dodatkowych wyzwań (np. ogłuszenie kilku wrogów granatem) czy odnajdywanie sekretów. W przerwach pomiędzy misjami główny bohater powraca do mobilnego centrum dowodzenia znajdującego się na pokładzie samolotu transportowego Paladin. To właśnie w tym miejscu Fisher może ustalać aktualne wyposażenie, jak również dokonać ulepszeń samolotu, odbywać rozmowy z członkami załogi czy zapoznawać się z wielką mapą informującą o wszystkich dostępnych w danym momencie zleceniach.
INSTALL:
1. Unrar.
2. Burn or mount the image.
3. Install the game.
4. Install Blacklist_patch_v1_01.exe from /Crack dir on the disc.
5. Copy over the contents of the /Crack dir on the disc to your
\src\SYSTEM directory.
6. Play the game. We recommend not going online with it, as usual.
7. Support the software developers. If you like this game, BUY IT!
ZDJĘCIA: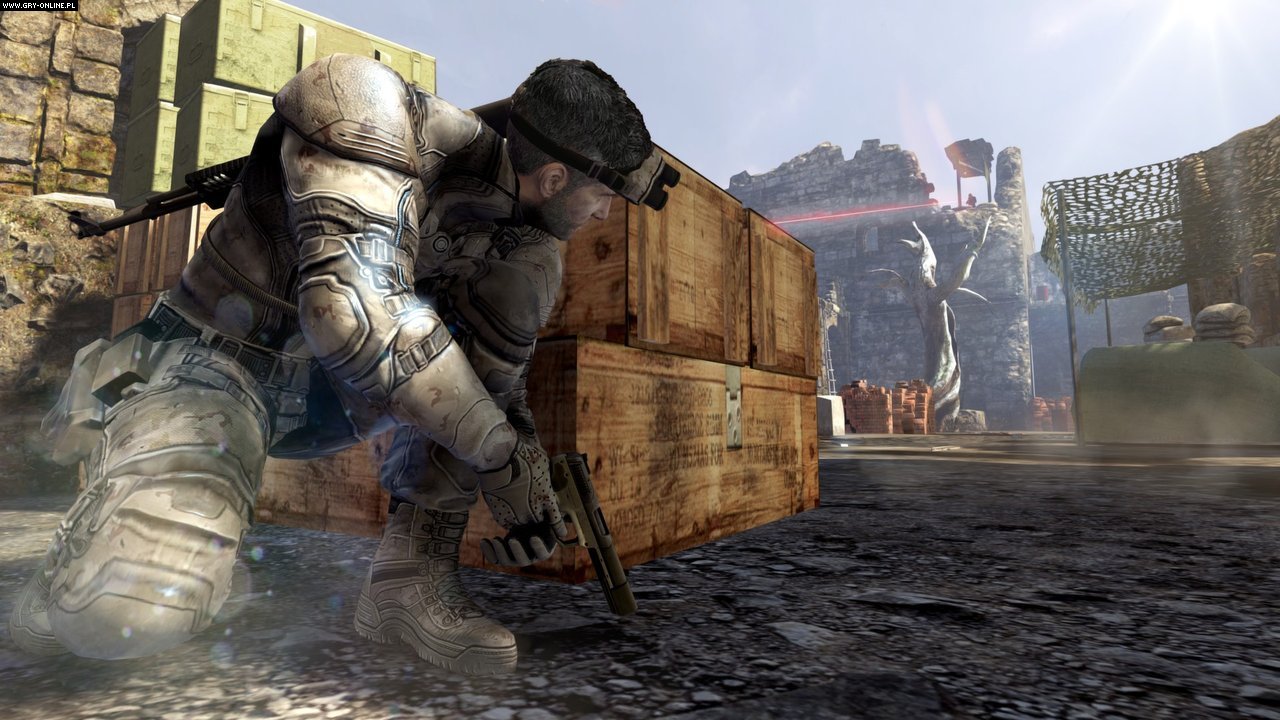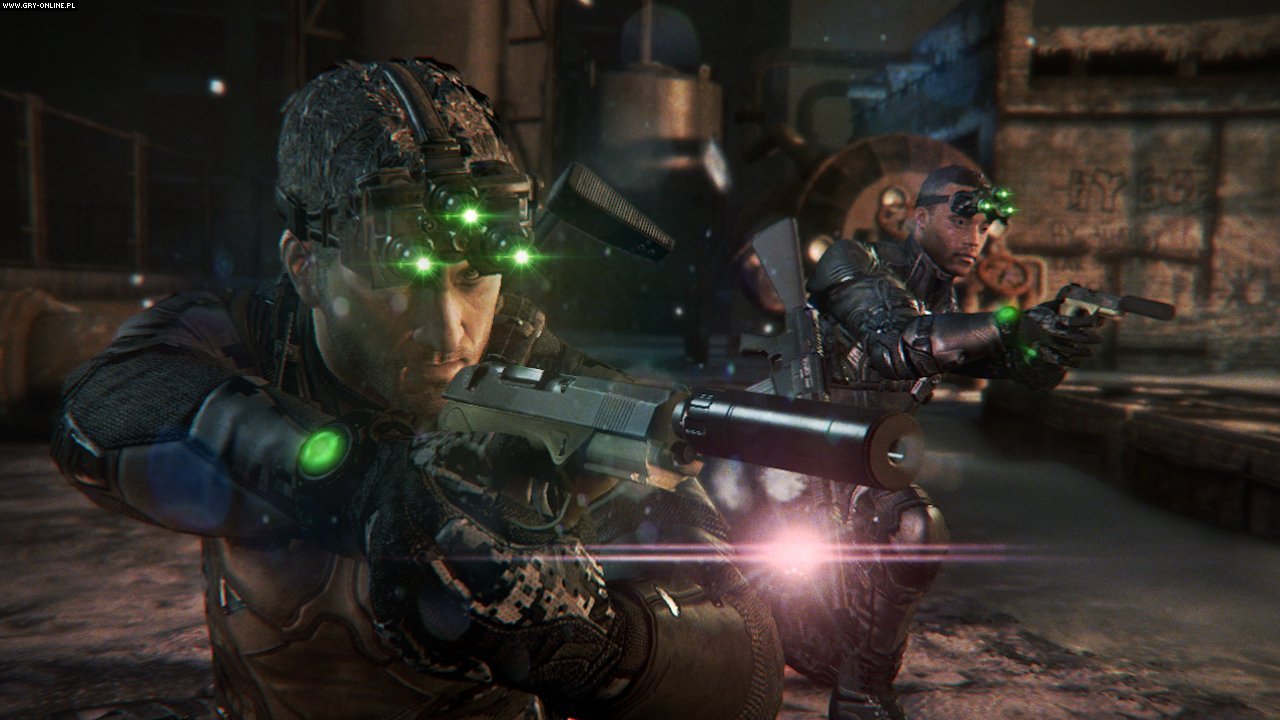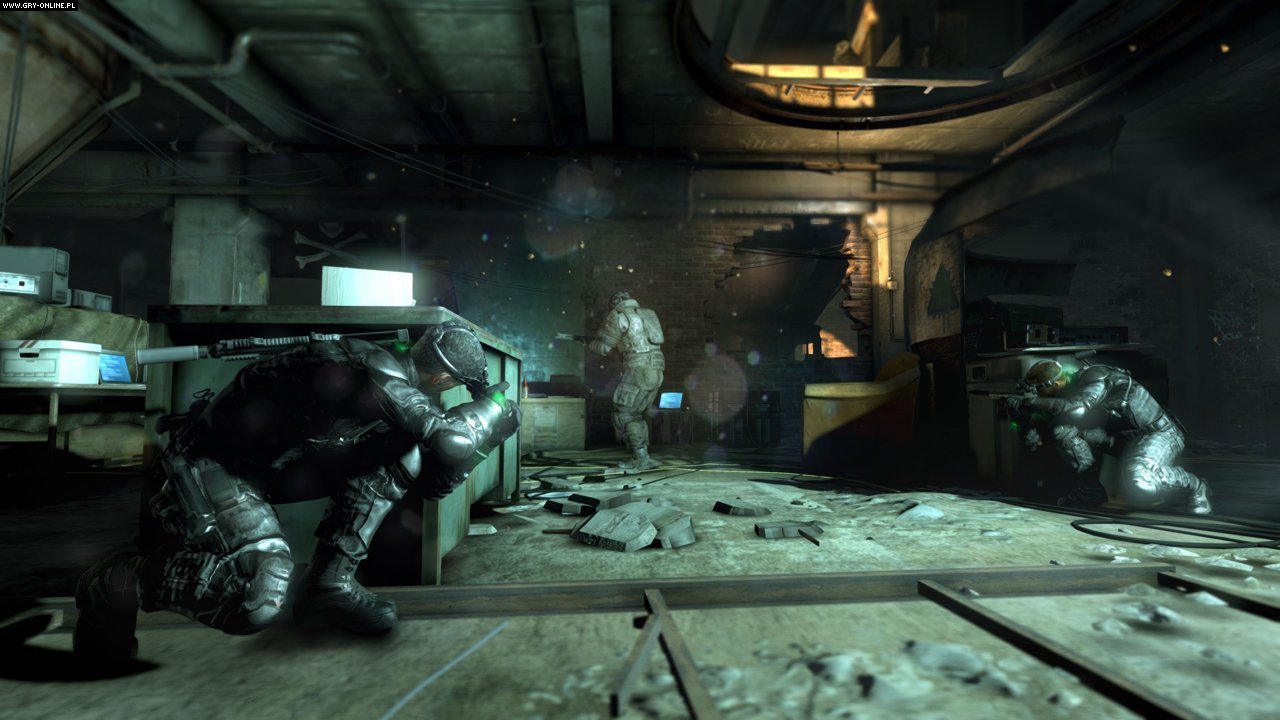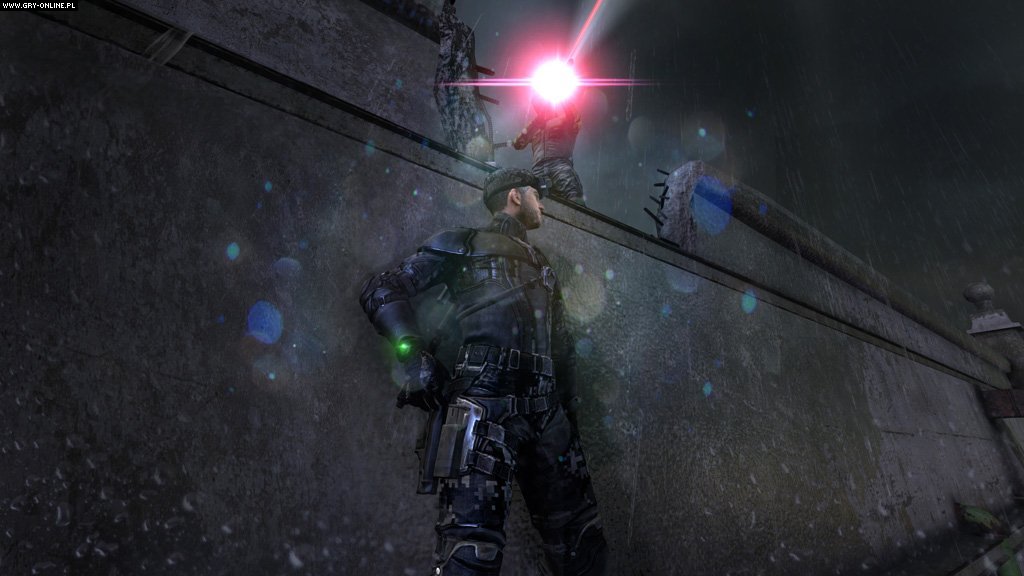 Splinter Cell Blacklist [RELOADED].part06.rar
1,023.00 MB
Splinter Cell Blacklist [RELOADED].part07.rar
1,023.00 MB
Splinter Cell Blacklist [RELOADED].part09.rar
1,023.00 MB
Splinter Cell Blacklist [RELOADED].part12.rar
1,023.00 MB
Splinter Cell Blacklist [RELOADED].part13.rar
1,023.00 MB
Splinter Cell Blacklist [RELOADED].part16.rar
1,023.00 MB