Zawartość folderu "MXGP.PAL.XBOX360-COMPLEX"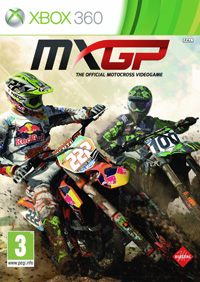 RELEASE: MXGP.PAL.XBOX360-COMPLEX
WERSJA GRY: ANGIELSKA
ROK: 2014
GATUNEK: Wyścigi i rajdy
DATA PREMIERY:
POLSKA: -
ŚWIAT: 28 marca 2014
REGION: REGION FREE
ZAWARTOŚĆ UPLOADU:
complex.nfo
complex-mxgp.dvd
complex-mxgp.iso
OPIS:
MXGP: The Official Motocross Videogame to gra wyścigowa, stworzona na licencji zawodów World Motocross Championship, organizowanych przez Fédération Internationale de Motocyclism (FIM). Za jej produkcję odpowiada włoskie studio Milestone, znane z takich serii jak WRC: FIA World Rally Championship i MotoGP.
Rozgrywka stawia na realizm i dokładne odwzorowanie zasad rządzących tym sportem. W MXGP występują wszyscy zawodnicy, drużyny i motory z sezonu 2013. Dzięki temu gracz może wcielić się w jednego z 60 kierowców. Ponadto do naszego wyboru oddano 60 maszyn, a zmagania odbywają się na 12 torach. Te zostały bardzo dokładnie odwzorowane. Twórcy zatroszczyli się o takie szczegóły jak balony latające nad trasą, powiewające na wietrze flagi czy też kibiców wspierających swoich faworytów.
ZDJĘCIA: