Zawartość folderu "Lost.Planet.3.XBOX360-iMARS"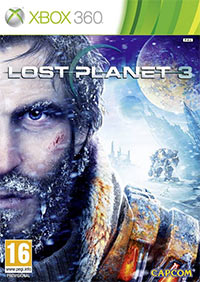 RELEASE: Lost.Planet.3.XBOX360-iMARS
WERSJA GRY: POLSKA (Napisy) / ANGIELSKA
ROK: 2013
GATUNEK: AKCJI, TPP
DATA PREMIERY:
POLSKA: 30 SIERPNIA 2013
ŚWIAT: 27 SIERPNIA 2013
REGION: REGION FREE
ZAWARTOŚĆ UPLOADU:
imars-lostplanet3-360.dvd
imars-lostplanet3-360.iso
imars-lostplanet3-360.nfo
OPIS:
Lost Planet 3 to następna odsłona serii gier akcji, które rozgrywają się na obcej, lodowej planecie. Marka została stworzona przez japońską firmę Capcom, ale trzecią część przygotował zewnętrzny deweloper – studio Spark Unlimited. Producent jest znany między innymi z gier Turning Point: Fall of Liberty oraz Legendary.
W Lost Planet 3 powracamy do korzeni serii, aby poznać historię pojawienia się ludzi na E.D.N. III (gra rozgrywa się przed wydarzeniami z Lost Planet: Extreme Condition). Tym razem nie wcielamy się w żołnierza lub wojownika, a "zwykłego" pilota Jima, który wyrusza na ten świat w poszukiwaniu pieniędzy. Lokalna baza kolonizacyjna Coronis pilnie potrzebuje energii termicznej, więc Jim i inni najemnicy muszą podjąć się zbadania niebezpiecznych terenów. Większość z nich jest zamieszkała przez Akridy – lokalne potwory o ogromnych rozmiarach.
Studio Spark Unlimited zrezygnowało z kilku rozwiązań pokazanych w Lost Planet 2, aby powrócić do pomysłów z pierwszej części serii. Główną atrakcją gry jest więc kampania solowa opowiadająca powyższą historię, która rozgrywa się tylko i wyłącznie na lodowych terenach (w "dwójce" odwiedzaliśmy też dżunglę i pustynię). Większy nacisk położono na wykorzystanie maszyn bojowych, czyli przede wszystkim potężnego mecha Jima. Co ciekawe, rozgrywka za sterami pojazdu jest ukazana z pierwszej osoby, a walka na piechotę znad ramienia bohatera.
Lost Planet 3 nie korzysta już z silnika stworzonego przez firmę Capcom – zamiast niego zastosowano popularny Unreal Engine 3. Gra koncentruje się przede wszystkim na kampanii solowej, ale mimo to autorzy opracowali też kilka trybów zabawy wieloosobowe.
ZDJĘCIA:
Lost.Planet.3.XBOX360-iMARS.part03.rar
1,023.00 MB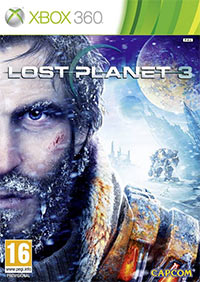 Wersja gry: Angielska / Polska (napisy)
Więcej >
Lost.Planet.3.XBOX360-iMARS.part04.rar
1,023.00 MB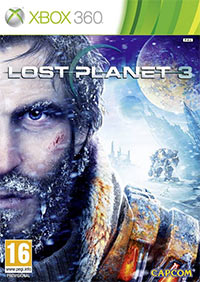 Wersja gry: Angielska / Polska (napisy)
Więcej >