Zawartość folderu "NBA_2k14_XBOX360-SPARE"
RELEASE: NBA_2k14_XBOX360-SPARE
WERSJA GRY: ANGIELSKA
ROK: 2013
GATUNEK: KOSZYKÓWKA, SPORTOWE
DATA PREMIERY:
POLSKA: 4 PAŹDZIERNIKA 2013
ŚWIAT: 1 PAŹDZIERNIKA 2013
REGION: REGION FREE
ZAWARTOŚĆ UPLOADU:
sp-n2k14.iso
sp-n2k14.dvd
sp-nba2k14.nfo
OPIS:
NBA 2K14 to kolejna część uznanej serii gier sportowych traktujących o koszykówce. Za projekt odpowiada studio Visual Concepts, mające na swoim koncie poprzednie odsłony serii.
Tytuł posiada pełną licencję ligi NBA, dzięki czemu grająca osoba może wcielić się w największe gwiazdy koszykówki i pokierować ulubionymi drużynami. Twórcy, jak zwykle, oddali do dyspozycji kilka trybów single i multiplayer, dzięki czemu rozgrywka jest urozmaicona i szybko się nie nudzi.
Gameplay opiera się na zastosowaniu znanych już rozwiązań. Zawodnikami sterujemy więc dzięki intuicyjnej technice Pro Stick. Smart Play Button odpowiada z kolei za konkretne zachowania (np. specjalny trik), a wykonuje się je przytrzymując jeden przycisk. Ulepszono także kontrolę nad piłką, system podań, blokowania, obrony i rzutów. Do tego wszystkiego twórcy zatroszczyli się również o usprawnienie sztucznej inteligencji, która uczy się naszej gry. Jeżeli więc lubimy atakować jedną ze stron, to SI zmieni swoje podejście do obrony na tym terenie.
Wśród powracających trybów zabawy znajduje się MyTeam, a także Crews, pozwalający na zmagania w multiplayerze, używając postaci z trybu MyPlayer. Gracze tworzą swoje logo i stają do walki w meczach 5 na 5. Opcja ta dostępna jest jedynie na konsolach Xbox 360 i PlayStation 3.
Jedną z nowości jest licencja Euroligi, zawierająca 14 czołowych, europejskich drużyn. Całość napędzana jest przez automatyczne aktualizacje statystyk zawodników. Są one oparte na kondycji i formie prawdziwych koszykarzy, czyli jeżeli jeden z nich będzie grał słabo w rzeczywistości, to jego wirtualny odpowiednik także straci na umiejętnościach.
Tytuł oferuje ulepszoną oprawę graficzną, która jeszcze bardziej przypomina prawdziwe transmisje z meczów. Animacje zawodników również uległy usprawnieniu, dzięki czemu ich ruchy są płynniejsze i dokładniejsze, niż miało to miejsce do tej pory. Dodatkowo ścieżka dźwiękowa gry zawiera takich wykonawców jak Jay-Z, Eminem, The Black Keys, Daft Punk, itd.
ZDJĘCIA: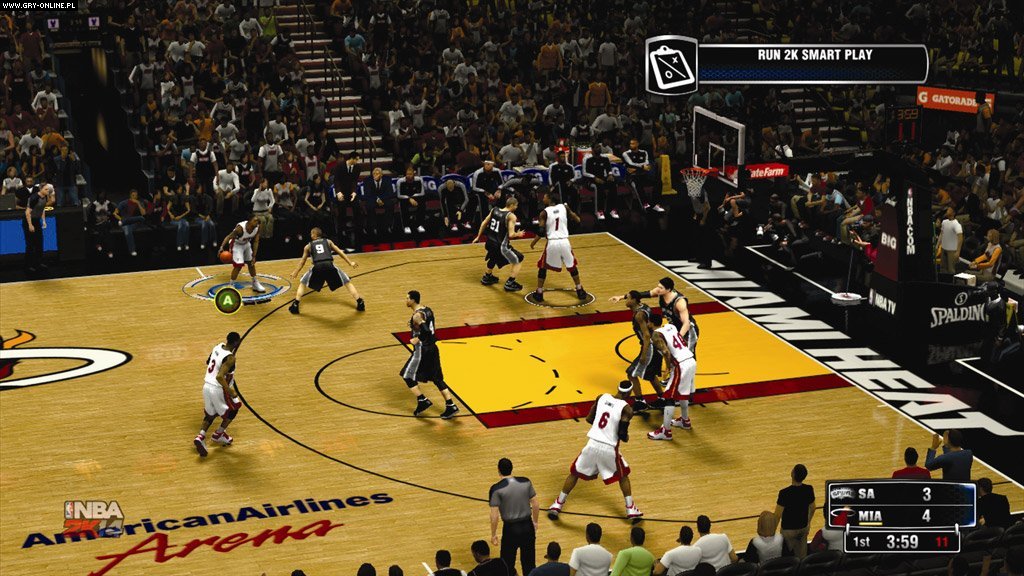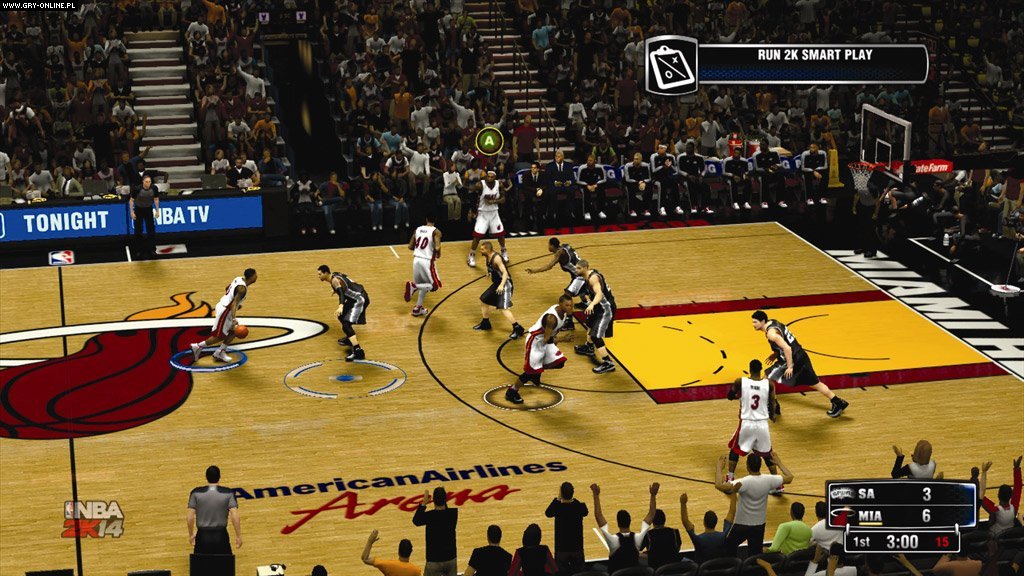 NBA 2k14 XBOX360-SPARE.part06.rar
1,023.00 MB
WERSJA GRY: ANGIELSKA
Więcej >
NBA 2k14 XBOX360-SPARE.part09.rar
584.67 MB
WERSJA GRY: ANGIELSKA
Więcej >